convenience
We bring the doctor's office to you.
Our Patients
We help home-limited people.
New Patient Registration
What to do before your first appointment
CARING 
and

 COMPASSION.

Delivering quality care to enhance quality of life.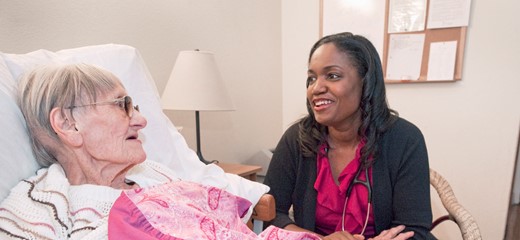 Caring comes to you
We offer home visits and coordination of care.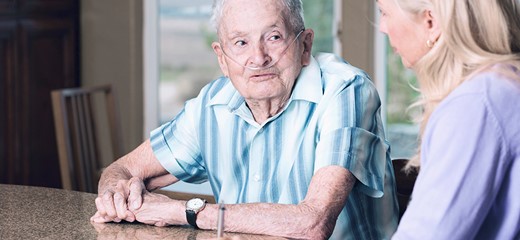 Supporting your family
We connect you to resources that help improve quality of life.
Our physicians and nurse practitioners provide comprehensive primary care services to people in the comfort of their own home, wherever they live. Home-limited patients receive personalized quality care and help navigating the complex healthcare system.  Services include annual wellness exams and transitional care following a hospital visit. This proactive approach helps avoid unnecessary emergency room visits and hospitalizations.  
Our teams coordinate care with specialists and other providers who bring services to the home, such as optometry and podiatry. We provide support and education to families and caregivers. Our 24/7/365 live nursing support gives families and caregivers peace of mind.
We meet patients' needs, focusing on a superior patient experience that improves quality of life.
If you are an individual seeking palliative or hospice care, click here.
"Geriatric Solutions is a rare find. They have been my lifeline. Return phone calls, lab orders, x-rays, home health and prescriptions, just to name a few, are all handled in a timely manner. Mom has often avoided hospital trips to the emergency room due to addressing concerns right away. She is important to all who treat her. They will do whatever it takes to ensure the best possible outcome and minimize suffering. They care!"
–Michelle Z., Patient, and her daughter
"This is by far the best thing that can happen for our elderly! Taking my disabled mom for doctor appts, X-rays and blood tests all at different times was overwhelming for both her and I. I reached out to Geriatric Solutions they were on top of things from the very first phone call, X-rays, blood test, physical exam all in the comfort of her bedroom!! I can't tell you how grateful I am for this service!!"
–Patricia Q., Google Review
"My husband has been an at-home patient with Geriatric Solutions since 2017. I found them to be responsive, caring people. It is very helpful that when a specialist is required. They're the ones that contact his insurance for the referral. This courtesy frees up more time for me as his sole caregiver. Thank you, Geriatric Solutions."
–Judy M., Yelp Review